Draft North East Cambridge Area Action Plan
We consulted on the draft Plan from 27 July 2020-5 October 2020. These pages hold the draft Plan that we consulted on, for your reference.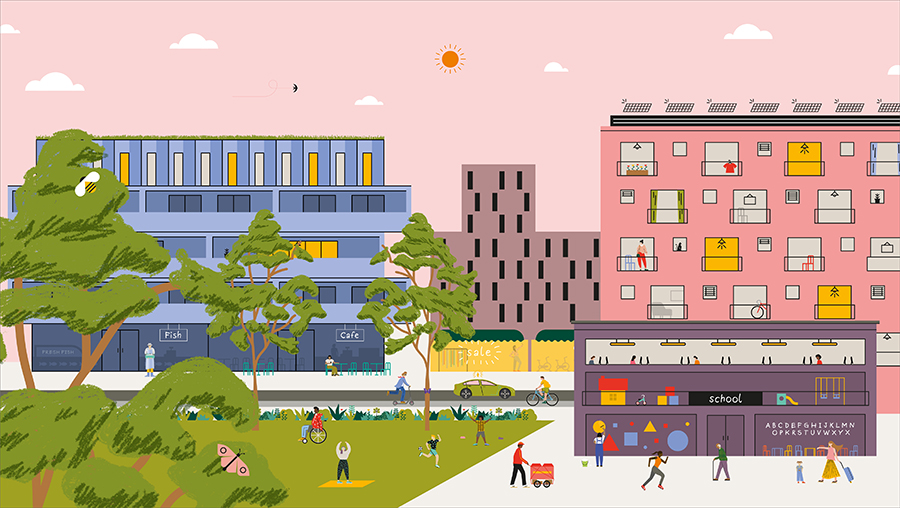 How the draft Plan is structured
The Vision page contains a summary of the proposals and ten big questions we asked you to answer during the consultation.
Context, objectives and proposed policies
The other sections set out the context, the strategic objectives, and the proposed policies that will shape what can be built in the area, where, and how. These include technical standards and other criteria. Once the Plan is adopted, all planning applications in the area will have to show that they comply with these policies, before they are granted consent.
We also asked you for comments on these sections and the policies within them:
On each policy page we set out:
What you told us about the topic in previous consultations
How we have taken your comments into account
What the proposed policy is
Why we are doing this
What evidence has been taken into account when developing the policy
How we will monitor whether this policy is successful.
There is a full list of policies for reference as well as a list of Acronyms and a Glossary.
Supporting information
We also invited comments on the following supporting information:
Draft Sustainability Appraisal
Draft Habitats Regulations Assessment
Draft Policies Map
We published the following other supporting documents, but we did not invite comments on them:
Need any information in a different format?
A PDF version of the draft Area Action Plan is available for download. This contains exactly the same content as these webpages. Please be aware that it is a large file. Download the draft Area Action Plan.
If you would like a paper copy of the draft Area Action Plan or supporting documents, please write to nec@greatercambridgeplanning.org or phone 01954 713183. There is a £20 charge for us to send you a paper copy to cover print and postage, as the draft Area Action Plan is over 300 pages long.
If you require any of this information in a different language or format, please contact us at nec@greatercambridgeplanning.org or phone 01954 713183.


Have questions?
Visit our Frequently Asked Questions page
Visit our Visit our Talk to the team page for contact details and recordings of the webinars we held during the consultation period
If you are having trouble using the system, please try our
help guide
.
back to top
back to top